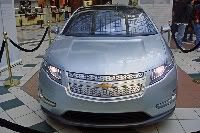 I note a certain level of confusion surrounding plug-in hybrid electric vehicles.  And I can certainly understand some level of bewilderment, as there are numerous variations on the plug-hybrid theme – as well as jargon that, in my opinion, serves to make the matter even worse — BEVs, ZEVs, PHEVs, REEVs, etc. But it's clear that the enemies of electric transportation, whose motives remain unclear to me, are capitalizing on this moment of confusion to seize the day and turn people away from an important advancement in clean transportation.
In particular, I noted the recent fracas that resulted when GM announced the specifics behind the Chevy Volt's drivetrain. Conservative columnist George Will loudly accused GM of deceit. "It's just a hybrid!" he and his fellow cynics screamed last week, somehow overlooking the fact that many Volt drivers will never need to put a drop of gasoline in their cars.
I have to say I was stunned.  Isn't George Will an intellectual?  But here he was, sounding like one of the AM talk radio entertainer-buffoons, noisily lambasting GM and the Obama Administration for dumping public funds into a "hybrid" — as if that term somehow clarified something – or as if anyone cared exactly how the guts of the Volt operate.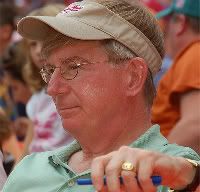 We can ask ourselves: Has GM finally gotten something right? Will the Obama Administration ultimately be vindicated for keeping GM from going down? To be honest, I don't know. But I'm pretty damn sure of this, George: deliberately confusing American car-buyers about an important new trend in automotive engineering — simply so you can throw rocks at the president of the United States — isn't helping anyone — especially yourself.
I urge car-buyers to ignore the jargon and ultra-rightwing partisan diatribes and keep one core fact in mind: the degree to which your car's energy comes through your wall sockets is the degree to which it offers the potential for low-cost, clean transportation.  It's that simple.
Here's my more detailed post on Renewable Energy World.