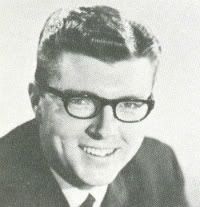 I was on the Jack Taylor Radio Show in Chicago this morning, and in the process became one of his more than 55,000 guests that have ranged from Marlon Brando to Presidents Ford and Reagan. Yes, Mr. Taylor has been at this a long time; he came to WGN-TV in 1958, the  year after  I got out of diapers.
I don't take the time to study up on the individual personalities on these radio shows beforehand – and in most cases, this is fine; I normally get softball-type questions with which I can do anything I want. And I usually get a few words of introduction in advance: the type of audience, the style of questions, the focus of the interview, but here,  … no.  Without a syllable of preparatory talk, I'm being grilled full-force by a guy with 55,000+ practice rounds under his belt. First question: "What qualifies you as an expert? What are your credentials?"
Of course, I don't bill myself as an expert in renewable energy.  If listeners conclude that I know what I'm talking about, that's fine, but I'm most certainly not going to be asserting that.   "I'm flattered that you think of me in that way, Jack, but if I have a talent here, it's asking good questions of people who know far more about this than I ever will.  And that's why my book…. "
But I think it came off well; I'll post a link to the interview as soon as it's available.