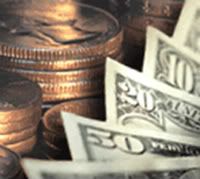 Assessment of energy investment in the world shows a clear path to bigger investment in renewable than non renewable. Clean energy technology is making clear progress globally, in some countries current and planned deployment of renewable far outstrip investment in non renewable energy.
More aggressive clean energy policies are required, including the removal of fossil fuel subsidies and implementation of transparent, predictable and adaptive incentives for cleaner, more efficient energy options. Due to government support and investors strategy for capital returns, solar PV and wind power are achieving strong growth. However for many developing countries where the natural potential for solar and wind power is even higher, much effort is needed in solar and wind power deployments.
Progress is in all countries of the world in the market for some key energy‐efficient products, such as energy saving fluorescent light bulbs. Much more policy effort and investment is needed to capture the array of energy efficient devices in households, offices, farms and industry. Procurement of energy saving devices has been notably low in developing countries, where energy economy challenge will still be wastage and energy shortage.
Electric vehicles are truly taking off. Major economies have announced targets that together would reach about 7 million vehicle sales per year by 2020.
Investment in procurement of electric vehicles is required in all nations, with the bigger vehicle demand in the worlds developing countries, demand of electric vehicles will be globally high, billions of dollars is waiting for pockets of procurement gurus, all nations are placed in the market place.
Renewable energy market success has been driven by policy support, which has grown considerably in the last decade. Policies continue to evolve to address
market developments. In the case of solar energy, all countries now have sizeable domestic markets for home solar, some countries have deployment of grid solar now dependable national energy supply.
Both utility‐scale and rooftop solar photovoltaic (PV) generation have seen a major growth. Wind power also experienced dramatic growth over the last decade;
global installed capacity at the end of 2010 was around 194 GW, up from 17 GW at the end of the year 2000.
Global trend is that wind power will have global annual average growth of 17 percent and solar power 22 percent. These levels have been exceeded in the recent years and currently in many countries.
- Joshua Okomo, Proprietor Environment Stores & Logistics