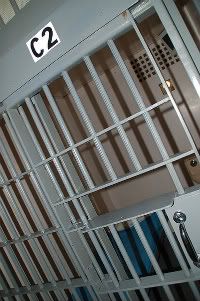 My thanks to everyone who has participated in the recent 2GreenEnergy survey.  I note that Dr. David Doty, one of the greatest intellects I've ever run across, boldly predicted the following for the coming five years:
Oil, coal, and gas will steadily become more expensive at a mean rate of ~20%/year. EVs will have negligible impact on oil usage – for decades.

Global economic growth will still continue at a rate of ~2%/yr, and inflation in the U.S. will remain low.

The gap between the rich and the poor will continue to widen. It will take 10-12 more years of this before something close to revolution (major rioting) comes to the U.S. We will not see another period of sustained strong growth in the U.S. until several years after that happens.

We will not see serious and effective commitment to reduced CO2 emissions until after we've seen several years of strong economic growth.
Much of what you've written here is so counter to most people's thinking — not to say that this means it's wrong.  20% CAGR? That's doubling every 3.5 years. By "mean rate," I presume you suggest an average across the three fuels, as well as their price points across the next five years. 
Personally, I don't see anything right now that would tend to make natural gas or coal climb in price.  The anti-fracking sentiment here doesn't seem to be gaining too much momentum, and you can still walk through Wyoming and trip over lumps of coal.  I agree about oil, though I believe the oil companies will manipulate the price, and the American sheep-consumer, as long as that's what's required to keep us from looking elsewhere for transportation.
I'm even more interested in what you wrote about social chaos. As I'm sure you know, you're not alone in predicting this.   But you must be aware of our fastest growing industry: criminal justice.  While even college graduates are having the devil's own time finding work, one segment's booming – it's spending a mint in advertising, and creating a whole new subject in which college students can major, like you and I majored in physics, English, history, or whatever.  That's law enforcement.   Enjoy a rewarding career putting those lawless protesters where they belong: behind bars! 
Sorry to joke about such a lethally serious subject, but I'm not too bullish on the efficacy of civil disobedience here in the US. 
But I do agree with what you write at the end: as long as Americans feel a pinch in their wallets, there will be precious little interest in CO2 emissions.  It's far too easy for the demagogues to convince voters that environmental responsibility means a sluggish economy and that the adoption of an energy policy that embraces renewables will result in job loss.
Again, my thanks to Dr. Doty and to all the others who have responded so far.  "Tell your friends," as they say.