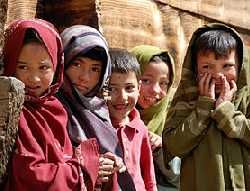 I'm happy to report that it appears I'm making progress in arranging funding for a facility to turn buffalo dung in Southern Pakistan into fertilizer and energy. As you're reading this, there are 400,000 dairy buffaloes standing in an area of a few square miles. On average, that's two buffaloes for each area the size of my modest office. Collectively, they're generating about 8,000 tons of untreated solid and liquid waste per day, causing ridiculous rates of disease and environmental ruin over a huge region. Most of this waste forms a river and flows south into the Arabian Sea, a body of water that is now so polluted that fishermen have to row their boats through five miles of sewage every morning before they encounter anything still alive.
It turns out that I have an indirect "friend-of-a-friend-of-a-friend" relationship with one of the country's ex-presidents. And that's what it's going to take to get the job done here, as most people from other lands (like me) have an appreciable level of concern for Pakistan's lawlessness.
I'll keep you posted.