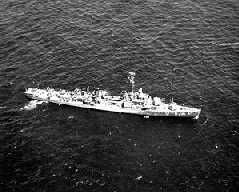 I suppose I should have seen this coming, but the traditional energy industry, apparently starting to feel the heat, has recently ratcheted up the volume of its ongoing public relations efforts against the renewables industry.  I had a wonderful conversation yesterday at the Renewable Energy Finance Forum with American Council on Renewable Energy (ACORE) president US Navy Vice Admiral (ret.) Dennis McGinn on the subject of the new website EnergyFactCheck.org. "Had it not already been taken," he quipped, "I would have called it 'Myth-busters.'" 
Unfortunately, as the subject of clean energy becomes increasingly politicized, it becomes decreasingly fact-based. Here are a few questions for your consideration:
• Is it true that no one's investing in renewable energy?
• Do the results of Solyndra typify government loan guarantee programs for clean energy?
• Does renewable energy represent an effort to move the government towards socialism?
• Is global warming a liberal hoax foisted off on to a gullible public by a few scientists who fudged their numbers to attract more funding?
• Does the world have plenty of oil?
• Despite the fossil fuel industry's claim to the contrary, has it ceased spending a king's ransom to destroy the credibility of the clean energy industry?
The answer to all six:  No.
But don't take my word for it. At your convenience, I urge you to check out the website for yourself.
Btw, Admiral McGinn has agreed to an interview that I will be thrilled to make a part of "Renewable Energy – Following the Money."
I have to say that I really like the cut of his jib, and I'm considering resetting mine accordingly. No, I won't be entering the military. But I respect the concept that, as a naval officer for 35 years, he tends to look exclusively at facts, while tuning out opinions. He points out that it's duty and obligation, not politics, that drive the actions of people whose lives have been spent defending our country.
"I'm fiercely independent. I served the Commander-in-Chief, whether he was a Democrat or a Republican. I swore to protect and defend the Constitution of the United States of America, and that meant thinking with facts, not letting important subjects become political footballs. That's why you won't find opinions, finger-pointing, or partisan politics on EnergyFactCheck.org. What you will find, however, is an extremely carefully vetted set of facts – bald, proven truths that have no political affiliation."
Thanks in advance, sir. That's a pretty damned admirable jib, for my money.