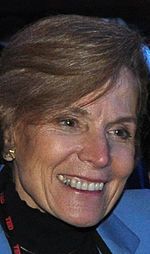 I just returned from a ~7-mile hike I took by myself in preparation for next weekend's far more strenuous Point Sal hike with a friend. Check out these images!
At the risk of appearing to be a weirdo, when I hike by myself I often contemplate the world's situation at a macro level and what, if anything, I can do about it. This afternoon, I traversed a few of those miles thinking about the words of the eminent oceanographer Sylvia Earle, whose viewpoints I summarize as follows:
If you have a colony of bacteria in a petri dish, they multiply and eat, multiply and eat, multiply and eat, until they run out of food and room, and soon thereafter they're all dead. They have no capacity for any other behavior; in particular, they have no sense that there could be consequences to unsustainable growth and runaway consumption of resources. People, on the other hand, most certainly have a sense of future, and recognize that there are consequences to right vs. wrong, to prudent vs. foolish actions.
But, I ask, given the outrageous rate at which we're destroying our natural environment and chewing through our resources, will this capacity manifest itself in time to prevent us from the same fate as the bacteria?  There certainly are a few factors that provide cause for alarm:
• Long-term planning is not our strong suit.  Where many of the  Native American tribes make decisions that contemplate the welfare of a minimum of five generations into the future, the "advanced" societies base their actions around far shorter time frames.  For corporate decision-makers, that may mean the next quarter or perhaps a fiscal year; for our elected representatives, it means the next election cycle.
• We have little appetite for austerity, for postponing today's pleasure for the sake of tomorrow, and we have even less appetite for foregoing our own pleasures for the sake of others, whether they're living now, or the as-yet unborn.
• We tend to believe what we want to believe, and we elect leaders who re-enforce that, telling us what we want to hear.
So will humankind come together and deal with this problem before it kills us? I'm not sure. One thing's clear: though I personally would love to have a wise and compassionate person like Sylvia Earle function as Queen of Earth, she (like I) could not get an elected position as our town's local dog-catcher. The rhetoric behind strong and continuous economic growth, as driven by deregulation and free market economics is quite powerful.  Add to that the bizarre concepts of nationalism that many of us harbor, for instance, Americans' beliefs that God has gone out of His way to bless singularly the United States over all other nations. The attractive force of these factors summed together is so powerful that the chances of enlightened leadership seem, to me at least, fairly remote.
On next weekend's hike, at least I'll have a dialog with another human being, and maybe my conclusions will be more uplifting.