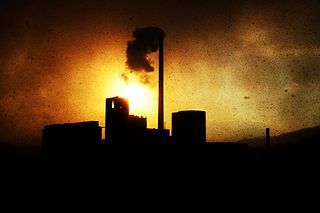 Here's a wonderful article that begins with a question: Since it's so clear that our civilization faces several different types of existential threats due to its overconsumption of finite and increasingly scarce resources, why is essentially nothing being done about it? The answer is implied in the name of the group that the author (Paul Ehrlich, professor of population studies at Stanford University) has formed to deal with these issues: The Millennium Assessment of Human Behavior. I.e., he claims that aberrant human behavior is the culprit, and cites the need to educate the public about the threats that uncontrolled human activities pose to the environment. 
I'm reminded of a conversation I had with an economics professor at the Monterey Institute for International Studies, Dr. Jason Scorse, who took a few minutes and explained the basics of "behavioral economics" to me. The subject is based on the work of two psychologists, Amos Tversky and Daniel Kahneman, who studied deviations from rationality, i.e., why people make decisions that do harm – both to themselves and to others; they developed a kind of architecture for how people think and act in the real world. Scorse believes that using this work to inform public policy can make a huge difference in the choices people make regarding the preservation of the environment.
Let's hope he's right.