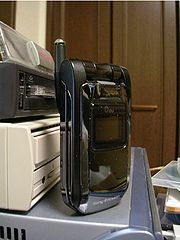 Electronic waste has become one of the most serious environmental threats in the world. From manufacturing equipment and large appliances down to mobile phones and small devices, electronic waste that is dumped or incinerated can lead to problems, with toxic chemicals being released into the ground and the atmosphere. For example, with over a billion people now owning mobile phones worldwide, and changing their phones every 18 months or so, the majority of these phones become harmful waste. Like many others I decided to recycle my blackberry, but is the government doing anything to encourage this behavior? Measures like the Waste Electrical and Electronic Equipment Directives work to regulate and ensure that E-Waste is properly dealt with.
WEEE Directives: An Overview
The WEEE Directives were introduced in 2003, and primarily focus on making companies compliant with rules and regulations about the manufacture and disposal of electronic waste. The Directives cover everything from large appliances through to small items, and work alongside other regulations such as the Restriction of Hazardous Substances Directive to try and promote a system for collection and recycling on both a commercial and an individual consumer level. Other schemes, which include the Waste Batteries and Accumulator Regulations of 2009, also target the safe disposal and re-use of batteries.
The kinds of disposal that the WEEE Directives target include making sure that old appliances can be returned to manufacturers, and that dedicated recycling and collection facilities are in place to handle items. Forms of disposal can then include the re-distribution of appliances to other countries, or the safe extraction of hazardous materials, and the recycling of parts that can be used for other purposes. The WEEE scheme has also been influential enough to lead to more creative recycling projects, which has included sculptures made from recycled materials.
Another aim of the WEEE Directives is to make all large companies and manufacturers aware of their responsibility to set up working schemes with consumers. Tags and compliance stickers are now routinely added to packages and items with instructions for ideal disposal, while outlets feature dedicated services for collecting and receiving money for old items.
Mobile Phone Recycling
Particularly successful have been post-WEEE and other mobile phone recycling schemes. Whether as part of service provider and manufacturer schemes, or through consumers sending their old phones through the post to companies in exchange for payment, more and more phones are finding better uses. Cash payments for phones can vary significantly, and tend to top out at around £400 for recent smart phones. Various schemes are also in place at different companies to take in old batteries and accessories.
Recycled mobile phones are generally either resold for a small profit, or are stripped down to make the most of their components. Elements like gold and silver can be recycled and sold on, while plastic casings and glass screens can be re-used in a range of different appliances. In this way, mobile phones represent one of the most easily recyclable examples of E-waste under the WEEE Directives, with the potential for more widespread recycling still waiting to be fully exploited.
Rob James is a technophile working in conjunction with www.rpcrecycle.com. He can be found blogging on many topics including mobiles, tablets, PC's, and app's.