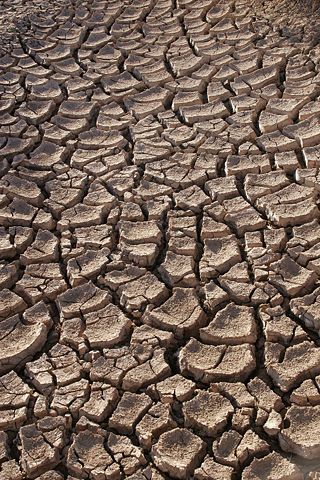 Here's another article by frequent commenter Glenn Doty on the drought in the United States. Its publication roughly coincides with physicist Dr. Richard Muller's op-ed in the New York Times, in which he summarizes the work performed over the past few years by the Berkeley Earth Surface Temperature project. Until this point, Muller had been perhaps the most credible skeptic regarding studies connecting human activity to climate change; now, however, he concludes that "humans are almost entirely the cause" of global warming. "Call me a converted skeptic," he says.
Though the temperature of the Eastern Hemisphere (thank goodness) is not mirroring that of the U.S. this summer, most of us perceive the drought as an extreme weather event that is very likely the effect of climate change.
So what do we need? A worldwide energy policy, in which, among other things, we help China and the rest of the developing world to find sources of energy other than coal. It's true China put on a gigawatt of solar last year (in nameplate capacity, actual capacity about one-fourth of that). But they put on 40 gigawatts of coal, and will continue to add approximately one brand new gigawatt coal plant each week until someone can figure out another affordable path.
Not to sound pessimistic, but we're a heck of a long way from taking an active role here in the U.S., insofar as we face what I call the "ferocious five:"
1) A two-year election cycle that discourages leaders from committing to provide funding for R&D in this space.
2) A super-powerful lobby group controlled by the fossil fuel industry that has huge influence on our elections.
3) An electorate that is so concerned about its weekly paycheck that it pays little attention to national security, environmental damage, and other long-term, big-picture issues.
4) An electorate that is also receiving carefully structured propaganda from the energy industry to the effect that "global warming is the biggest hoax ever perpetrated on mankind."
5) A private sector that's still reeling from the financial collapse of 2008, managed by people compensated on quarterly profit, not the success of long-term investment.
I'm hoping we wake up, shake off our slumber, and get to work. I'm sitting right next to my office phone as I write this last paragraph. Maybe it will ring and president Obama will want me to come to Washington and serve as some sort of top advisor. On the other hand, maybe it won't.