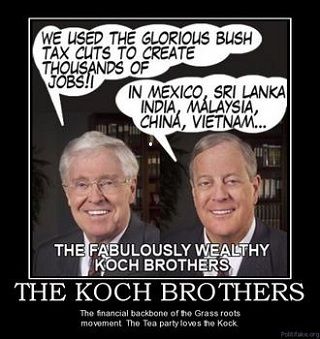 A reader writes in:
Hi, Craig – I've been reading your blog for a while now. Thanks for what you're doing. Also enjoyed your book, "Is Renewable Really Doable?" My question is this: how to counter the alarmist articles out there about the unreliability of renewable (because intermittent) energy? In researching this I've run across a couple of articles that the naysayers are just eating up whole. Example: last September in the Telegraph. And there are others, as I'm sure you know.

The argument goes like this – because wind and solar are variable, the backup power plants that run on coal or natural gas have to cycle on and off, which is much less efficient than if they just ran all the time as usual. The resulting inefficiency causes greater GHG emissions that just about offset any gains from the wind and solar. Every time I run across this, I'm suspicious. Grain of truth, but distortion? I'm reminded of the Koch brothers' misinformation campaign about climate change. It's just more foot-dragging, IMHO.

You mention Dr. Peter Lilienthal in your book, so I checked out HOMER Energy, which is one of probably dozens of companies dealing with this. It's complex, I can see that. Capital versus operating costs, flexible versus inflexible systems. . . .

Have you written about this? Any suggestions where else to look? Many thanks!
Yes, I've written about this, but your email provides yet another opportunity.
First, a clarification.  Gas is used to address peak demands, but coal isn't; coal-fired power plants run 24 hours a day (though the newer ones can be tamped back to some degree at night).
I'm afraid disinformation is a sad fact of life.  It's the reason that groups like the American Council on Renewable Energy (ACORE) have set up "myth-busting" information sources for people who have a sense they're being lied to, and wish to get at the truth; a good example of this is EnergyFactCheck.org.
I believe that eventually, after a great deal more of the truth has come out, the energy industry will come to be regarded the same way we currently view the tobacco industry (and Lance Armstrong), but that's a long way down the road.  For now, they continue to pour massive lakes of money into public relations campaigns to convince us all that fossil fuels are safe and wholesome, that they support our national interests, that they power our economy and make our lives worth living.  By extension, they imply that global climate change is a hoax, and that we should similarly ignore the other effects of our addiction to oil, coal, and gas:  lung disease, loss of biodiversity, ocean acidification, terrorism, etc.) And yes, all this includes a more-or-less constant assault on renewable energy.
As to your other point, there is a huge overall ecological benefit to what the renewable energy industry is accomplishing on a day-to-day basis; information to the contrary is rubbish.  Yet there are complications that can be taken out of context and deliberately distorted.  For example, there is more than a grain of truth to the idea that integrating massive amounts of intermittent resources (wind and solar) into the grid-mix is problematic.  Having said that, in the U.S., we're at about 4% wind and less than 1% solar; i.e., we're a long way from the time that this point has any real legitimacy.  Eventually, however, to get our grid-mix up to and beyond the levels contemplated by some of our more aggressive RPSs (Renewable Portfolio Standards), we'll need solutions that will include back-up power generation and/or energy storage.
The real question is this: do the people actually care about any of this?  Again, speaking of the U.S., will voters insist that our leaders create a responsible energy policy?  It sure hasn't happened so far; we recently went through three presidential debates and the concept didn't surface once.  But personally, I see a swelling of the ranks of people who look at the rising temperatures (and sea-levels) and say, "We really do need to address this.  The way we're living our lives on this planet is simply wrong."
I guess we'll see.  I'll continue to do my part, and you strike me as a person who is quite involved yourself.  Thank you.  "Onward and upward," as my mother likes to say.