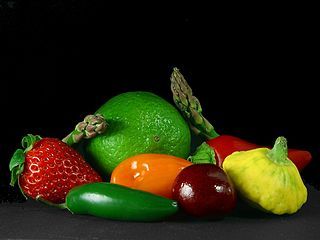 Being a vegetarian is a huge commitment, but a lot of people want to do it. What are some of the reasons that keeping a vegetarian diet is good for the environment?Saving Animals' Lives
The most obvious reason why being a vegetarian really helps the environment out is that you are saving the lives of animals. Instead of animals being slaughtered so that you are able to eat meat, they are being allowed to live. Therefore, you are truly having a direct effect on the environment. Furthermore, when you decide to live a vegetarian lifestyle, you might wind up inspiring other people around you to do the same, and you are, therefore, making a huge impact on the environment.
Grow Your Own
A huge difference exists between having the ability to raise your own pigs and cows and keeping your own farm of vegetables and herbs in your backyard. Even if you are living in a city apartment, you might have a little balcony where you can make some foods. When you are able to grow you own vegetables, you are also helping out the environment. Instead of having foods shipped from across the country or maybe even other parts of the world, locally grown food is just a few feet away from your kitchen, and you can truly have it all.
Organic Foods
Indeed, you can find organic foods that are both meat and non-meat products. Still, and this is especially true if you are having your own garden, it can often be easier to find organic fruits and vegetables than organic meats. Even when you do find the organic meats, the price can be so high that you simply are unable to afford them. When you choose organic, you are making the decision to be friendlier to the environment. Of course, you absolutely need to make sure that these labels say 100 percent organic on them. If they do not, you are not necessarily protecting the environment.
Walking Around
Something else you need to think about is your overall state of health. Yes, going vegetarian is, in some ways, like a diet. Many people realize that they lose weight when they stop eating meat because of all the fat that some meats contain. As a result of your new figure and lower number on the scale, you might actually wind up having more energy. Instead of driving to the store that's just a few blocks away, you will feel motivated to walk on over there. Therefore, you will not be wasting gas in the car, and, obviously, this action is also excellent for the environment as a whole!
Clearly, becoming a vegetarian can really help the environment in so many different ways. You are allowing animals to live full lives instead of being raised only to be slaughtered later on, and you can even reduce the amount of gas that you use in your car. Truly, this lifestyle change is one that can be useful in so many ways.
Author Jason Harter is a healthcare administrator in the sustainability department of his hospital. Not only does Jason's hospital make it a priority to run the hospital sustainably, but also promote green lifestyles to patients as a way to increase their health. Jason obtained his degree from one of the
Top 10 Best Online Healthcare MBA Degree Programs